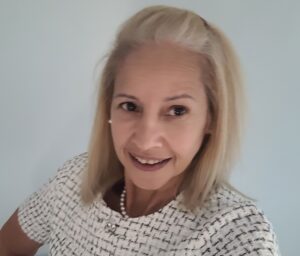 Jacqueline Alvarez is the Assistant Director for Building services at Montclair State University for over 27 years.   She is highly self-motivated with a strong work ethic and is a complete team player. Jacqueline has built an exceptional customer service base at Montclair State University with Residential and Academic customers, earning their trust. She enjoys working and mentoring her staff and building on their potential.  Prior to Montclair State University, she was a Project Manager at Queens NY, earning certifications in (Standpipe and Sprinkler, Air Pollution, fire alarm, and Asbestos Awareness). She has been involved with NJAPPA and APPA for over 10 years and she is a graduate of the Institute of Facilities Management and is currently working on completing the Leadership Academy. Since joining APPA Jacqueline has grown personally and professionally and has shared her knowledge with her supervisors and staff.  Jacqueline is looking forward to contributing to NJAAPA and helping enhance the NJAPPA team.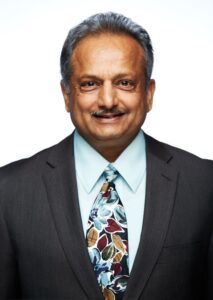 Rajendra Shah also known as "Raj," has affable personality topped with a positive attitude and enthusiasm.  Raj is passionate about engineering as it has many opportunities to serve people.  He is respected by staff, colleagues, administrators and by the academic community.  Raj is a licensed Professional Engineer registered in the states of New Jersey, Pennsylvania and Wisconsin.
Raj has 42 years of experienced in managing hospitals' maintenance, design, construction, facility's master planning, power plants & co-generation operation, security, linen & environmental services, bio-medical engineering, telecommunication services, and food & nutrition services for a multiple campus complex organization.
Raj has been awarded a national level 'Crystal Eagle' award by ASHE (American Society for Hospital Engineering), a Life Time Distinguished Achievement award by New Jersey Professional Engineer's Association, tri state region's Emerging Leader award and New Jersey's Facilities' Engineer of the Year award.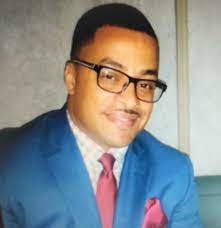 Tyrone (Ty) Davidson was originally born in rural Virginia and moved to New Jersey as a teenager. Early on, he displayed a passion for community service by volunteering time at the local boys and girls club in Jersey City.
Out of college Ty begin to work for General Motors in Linden New Jersey, where he served as a quality control specialist, and would often travel to various plants throughout the US as a trainer.
He transitioned out of the auto industry when GM closed several locations. It was then that he established his initial interest in teaching. He utilized his background and training experience to inspire inner-city youth when he began teaching in Trenton, NJ.
Ty is presently part of the Rutgers Senate Body and serves on the Budget and Finance Committee. He works as a part of the team at the Rutgers Institutional Planning and Operations, Department of Grounds. He also is a planner estimator for construction and building projects.