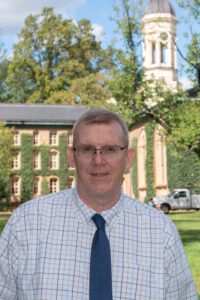 John Argento, Director of Professional Development
A native of Staten Island, New York, has had over two decades of management experience in Facilities and other customer-focused roles. After marrying and relocating to Bartonsville, Pennsylvania in 2000, John and his family still reside there. He has a wide scope of experience, from K-12 institutions to universities, having been a General Manager for Kean University for a contracted company for nearly 1.5 years, and now holding the position of Operations Manager for the last 6 years at Princeton University, where he is responsible for custodial operations within the residential sections of campus.
Gussie Bing, Director of Technology & Communication
Born and raised in Brooklyn, NY, before he and his family relocated to New Jersey in 2016. His early career saw him work at a non-profit organization called God's Love We Deliver, before gaining a role with Physical Plant Services at City College of New York. After three years he was promoted to a Civil Service Supervisor, and he stayed in this position until his move to the Garden State.
Gussie was then hired at Saint Francis Hospital as a Team Leader, and subsequently returned to universities as a Housekeeping Supervisor at The College of New Jersey. This was followed by a role at Rutgers University as a Foreperson with Institutional Planning and Operations.
Presently, Gussie is a supervisor for Princeton University in the Building Service Operations. He is in charge of managing all phases of cleaning and event support provided by the Building Services Department to various areas of the campus.
Tawanda Thomas, Director of Membership
With over 20 years of service, Tawanda Thomas proudly holds the role of Business Manager of Capital Projects and Utilities at Rutgers University. The opportunity to oversee multimillion-dollar capital projects gives Tawanda a sense of pride, as she is able to observe the entire development process, from ground-breaking ceremonies to the final construction of multistory, multiunit buildings. She is kind, driven, dedicated, and incredibly supportive both in a professional and personal capacity. Tawanda looks forward to offering her support to NJAPPA.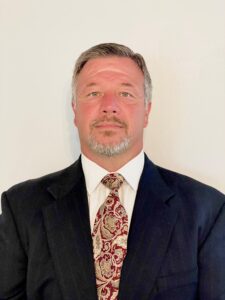 John Pereira, Director at Large
A lifelong resident of New Jersey, John brings over twenty five years of a broad range of facilities and project management experience to the .edu community.  He has held management positions across the IT Service, construction, and facilities management industries on both the customer and service side of the transaction.  He is currently living in Monmouth County and serves as an Operations Area Manager at Rutgers University on the New Brunswick campus.