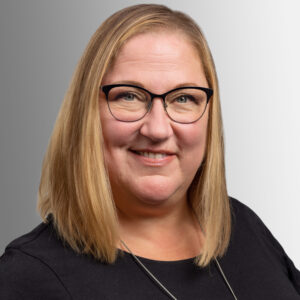 Dear NJAPPA Members:
The New Jersey Chapter of APPA is full of "firsts." We were one of the first ERAPPA chapters to have a woman in the role of President, with our former respected leader, now emeritus member, Dianne Gravatt. We were the first to recognize our "vendors" as "business partners," a term that is now widely used throughout the National APPA organization. We were also the first chapter to recognize the importance of this partnership and their value, depth, and contributions by appointing members to the Board. We were the first to add a Trustee leadership level, allowing for continuity, oversight, and a historical knowledge base that has become an invaluable resource to the Board. Now another first… The first former business partner, now an institutional member, is sitting as President.
As I start my term as President, I am proud to have taken part in so many firsts throughout my 20-year involvement with NJAPPA, and I will strive to keep this momentum as we grow and develop our chapter.
Beginning in July, we will conduct what will be our first annual Board Planning Retreat, which will focus on the growth and prosperity of our chapter while also creating a deep bench of professional development opportunities that expand beyond our 3-annual meetings. We will look at the benefits of membership and create ways in which our business partners can gain more recognition for their contributions and sharing of technical expertise that strengthens our knowledge base. And lastly, we will examine our financial health in a post-COVID environment and make adjustments to shore up our foundation in support of our new initiatives while maintaining our commitment to provide all-important scholarships for our institutional members.
As I write this letter, this sounds like a heavy lift, but I am confident in the talented pool of Board members we are lucky to have, and with their support and contributions, we will strive to make the best choices for the betterment of the chapter.
I look forward to hearing from you with suggestions on improving our members' offerings. I am pleased and honored to accept the role of President for the New Jersey Chapter of APPA for the next two years.
Best regards,
Amy E. Baker